#AnnieHall
A 40 year-old neurotic comedy writer recalls his failed yet fun-filled romance with a millennial Jewish woman.
2014, Williamsburg, Brooklyn:
J.P. Porter, a comedy writer and burlesque host (inspired by the real-life J.D. Oxblood) remembers his relationship with Minnie Wohl, a charismatic, vivacious young Jewish woman, a native New Yorker of Israeli extraction.
Inspired by Woody Allen and Marshall Brickman's Annie Hall script, this film flips pivotal elements while updating jokes and pop-culture refs. A reporter for Rolling Stone becomes a photographer for Gawker. Hollywood is replaced by ascendant Palo Alto. Manhattan as the center of the universe?—in 2014, it's Brooklyn.
This witty and self-conscious Rom-Com tackles the universal tale of love and loss and subverts the quirks of Allen's iconic film.
Personnel
Starring Charly Bivona as "Minnie Wohl"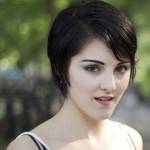 Charly Bivona can be seen in HBO's Girls, Michael Almereyda's Cymbeline, and Richard LaGravenese's The Last Five Years. She also worked with Nick Stoller on The Five-Year Engagement.
Recently she played a lovesick android in the NYC Fringe Festival production of Some Are More Human, played the leading role of Evelyn Nesbit in the dark off-off-Broadway comedy Dementia Americana, and starred in the indie feature In This Place (post-production). She was awarded Best Actress in short film at the Detroit Independent Film Festival and the Uptown Film Festival, and won best Best Lead Actress at the Made-In-Michigan Film Festival. She studied at the Purple Rose Theatre Company in Chelsea, Michigan, and the Circle In The Square Theatre School in New York. She is an intern at New York Actor's Studio.
---
J.D. Oxblood — Writer/Director, "J.P. Porter"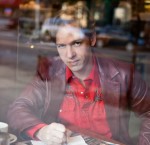 J.D. Oxblood is co-founder of the web magazine Burlesque Beat. He contributes regularly to New York magazine's Bedford+Bowery, and has written for 21st Century Burlesque, Burlesque Magazine, Zelda, and the academic journal Borrowers and Lenders. He has hosted burlesque and literary salons, and has performed at storyteller series Lost and Found and The Moth. He was voted #10 in the Burlesque Top 50 2014 for non-performing men. (Photo by Claudia Hehr.)
---
Steve Loff — Producer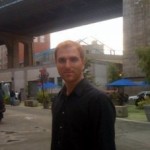 Brooklyn native Steve Loff's producing work for Current TV earned him a 2008 Silver Telly Award. His first feature script, Lester, placed in the top 10% at the 2008 Austin Film Festival. His writing/directing debut, Desert Rain, premiered at the 2011 Cinequest Film Festival, and was nominated for Best New Filmmaker and won Audience Choice Best Feature at the 2011 Staten Island Film Festival. His short documentaries Pepsi Won and Eviction have played festivals all over the world. Loff is currently in development on a feature film based on the true story of boxing legend Willie Pep.
---
Bradley Spinelli — Producer
Bradley Spinelli is the author of the novel Killing Williamsburg (Le Chat Noir, 2013), excerpted in Sensitive Skin and The Ampersand Review, winner of the Naked Girls Reading literary honors, and which The Awl called "the first visionary neo-Romantic novel of the 21st century." Spinelli wrote and directed the experimental short film Kind of Blue (Dallas Video Festival, 1998), and was an associate producer and actor in the well-received indy film Home (2005, various festivals).
---
Claudio Rietti — Director of Photography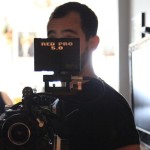 Claudio Rietti recently lensed Deep in the Darkness and 5 Senses of Fear for NBC/Universal as well as working second unit DP for Animal, produced by Drew Barrymore's Flower Films. Rietti's documentary & journalism work has aired on several major European (ITV, Channel 4, RAI Sport), South American (Globo, SBT, Record, Bandeirantes), and North American Television channels. He's shot commercial spots and music videos, and his narrative work includes American Girl (2013) directed by Jason Shahinfar, whom he worked with on A Short Film about Ice Fishing (2011). Rietti studied at the London Film School and speaks English, Portuguese, and Spanish. 808, a documentary about the Roland 808, will hit theaters in 2015.
---
Craig Calamis — Editor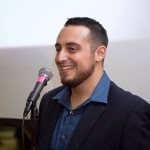 Craig Calamis is an independent filmmaker from Long Island known for his feature-film debut The Drifter, a micro-budget feature that he wrote, produced, and directed after graduating from The University of Central Florida. During his undergraduate studies, Craig wrote, produced and directed five short films that received awards at fifteen film festivals, most notably the Young Cuts International Film Festival in Montreal and the Aesthetic Film Festival in the U.K. The Drifter will debut at the Queens World Film Festival in 2015.
---
Cast & Crew
Written & Directed by
J.D. Oxblood
Produced by
Steve Loff
and Bradley Spinelli
Executive Producer
Bradley Spinelli
Director of photography
Claudio Rietti
Additional Photography
Andrew Trost
Sound Mixer
Matt Thomas
Assistant Director
Steve Loff
Gaffer
Walter Fuente
Film and Sound Editor
Craig Calamis
Associate Producer …. Will Kenton
Assistant Camera …. Matt Cutola
Key Production Assistant …. Danny Bellini
Production Assistant …. Hannah Loff
Hair/Makeup …. Sonya Tsuchigane
Craft Services …. Ronit Schlam
Still Photography …. Kimberlee Hewitt
Post Production Graphics …. Robert Everett Lee
Cast
Charly Bivona …. Minnie Wohl
J.D. Oxblood …. J.P. Porter
Matthew Holtzclaw …. Will
Melody Cheng …. Spanking Girl
Sarah Moliski …. Marta
Christopher Rex Stone …. Annoying Man in Line
Chelsea Ingram …. Nitehawk Bartender
Gal Friday …. Gal in White Dress
Background
Danny Bellini
Suzie Berkowitz & Hudson Mako
Colleen Gilbert
Hannah Loff
Bill Martin
Lazaro Rivero
Jacob Tomsky
Hubert Vigilla
Trumpet solo performed by
Brian Newman
From "Live From New York City"
www.BrianNewman.com
JP Porter montage photographs courtesy of:
Melody Mudd, Don Spiro, Nicola Bailey
and the family of J.D. Oxblood
Special Thanks:
John Woods and the Nitehawk Cinema
Laura Malvasi
Holly McLean
The City of New York
Shot on location in Williamsburg, Brooklyn